Tuscany, a land of culinary excellence that is unique in the world.
For us, the table is a precious thing. Tuscany is all about healthy eating and conviviality, which is why we have selected what only our Land can offer us. Raw materials of the highest quality, and small, expert producers who respect the authentic traditions we have entrusted to them, to offer our customers the authentic flavours of true Tuscan taste, which you will discover when sampling each of our products.
"Terra Toscana", Land of Poets, Artists, Saints, of Rebels and Visionaries, Land of culinary excellence that is unique in the world.
This is our cradle, where we were born, raised and still live with great Passion and Pride! Our Mission is to be "Ambassadors to the world of a Land where life is genuine, healthy and beating strongly."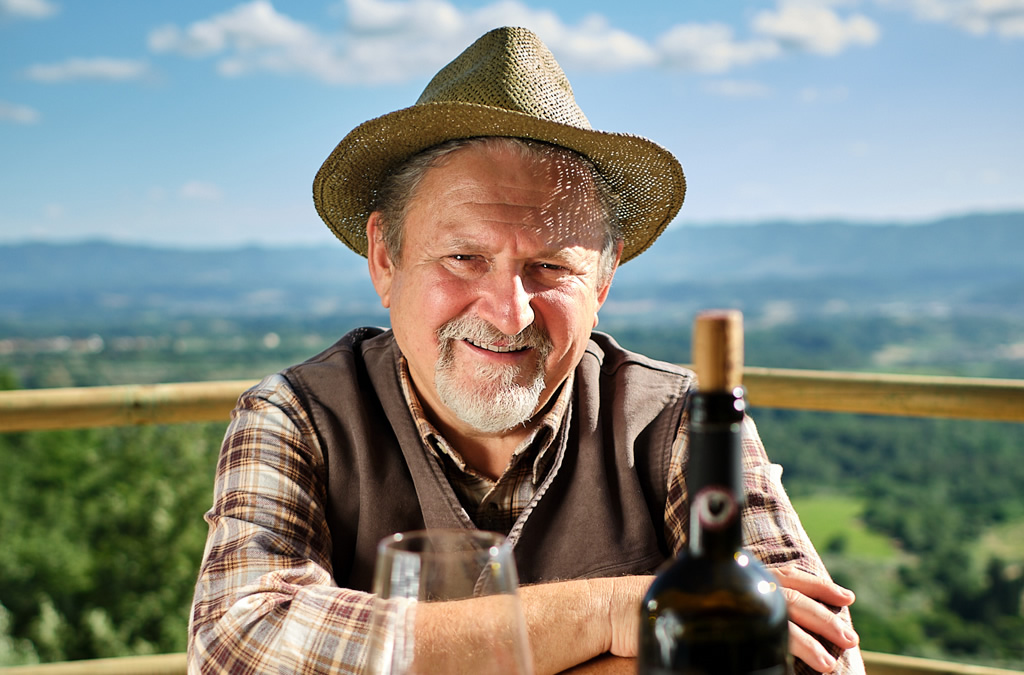 Terra Toscana is a project born from the passion and great love of Alessandro Ermini for his land and the desire to talk about and share it
What better way to tell the story of Tuscany than starting from our own story? From the memories of our youth, from the habits of yesterday and today.
Starting from his fully Tuscan background, Alessandro is keen to promote the Tuscan way of life – that healthy lifestyle, rich in history, values and the flavours of his region's typical products.
With Terra Toscana, we select the best local producers – artisans who work with passion following traditions, often handed down from generation to generation, thereby managing to create high-value products. The field of our selection is divided into four main areas:
La Cantina del Tosco, our selection of wines and extra virgin olive oil.
La Norcineria di Gino, our production of premium gluten- and dairy-free cured meats.
La Dispensa della Nonna, a wide range of products, from jams to tomato sauces, giardiniera, Tuscan sauces, biscuits and many other typical products of our region.
Vivere da Toscano, where local handicrafts, clothing and typical curiosities are showcased, culminating in authentic Tuscan experiences.*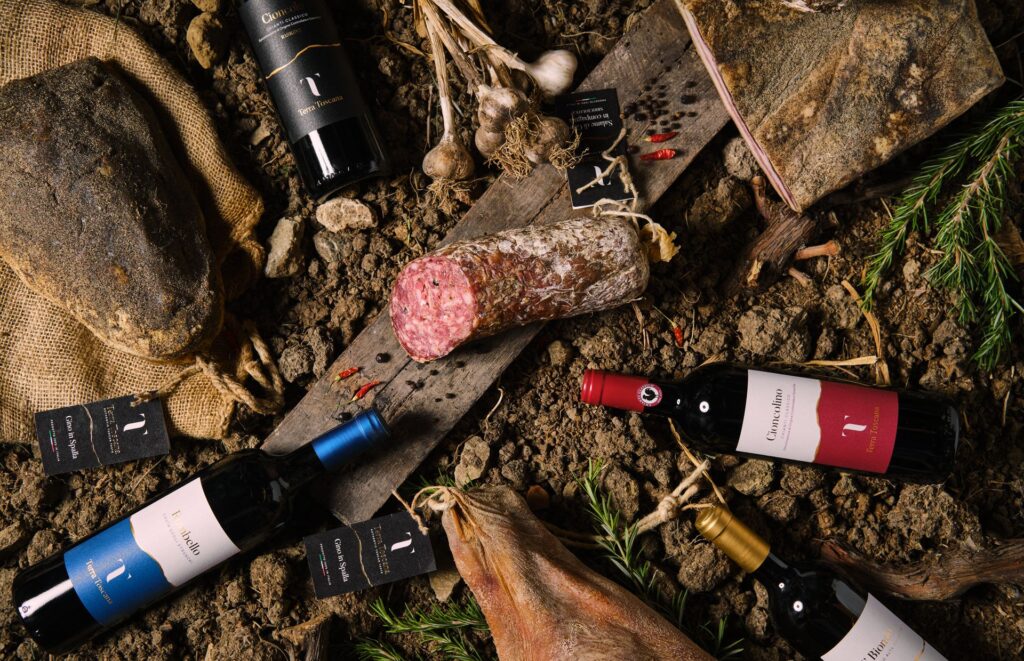 We work to revive memories and emotions and to create new ones.
All this is for those who are thrilled by the work of a craftsman, by the tradition and the uniqueness of sensations that each territory can offer.
Terra Toscana is aimed at all those who want to grasp and enjoy the soul of an area, those pleasure-seeking people looking for a moment of escape, relaxation and wellbeing for their souls and bodies.
An invitation to live an experience with us in our land, to taste our Tuscany with mind, heart and belly, certain that it will make you feel good and enrich you as it did us!